The IRS continues to focus their audit activities in key small business areas. The wize small  business owner is well advised to be able to defend the following five areas to keep the IRS at a comfortable distance:
• Business or hobby? Be ready to provide proof your business is truly a business and not a hobby. Those who fail in the eyes of the IRS can have their expense deductions severely limited, while still required to report the income. Make sure you can answer and provide documentation for these four questions:
a. What is your profit motive?
b. Are you an active participant in the business?
c. Are you conducting the activity in a business-like manner?
d. What expertise do you have in the service or products your business provides?
• Reasonable shareholder salary. S corporations are in the unique situation where some compensation is excluded from payroll taxes. Many businesses take this too far. The IRS is looking closely at businesses who avoid paying a reasonable salary in order to lower their Social Security and Medicare bills. When determining salaries for shareholders, consider their experience, duties, responsibilities and time devoted to the business. Once you have a picture of their ongoing contributions to the business, research comparable positions and salary ranges to pinpoint a fair salary. Save your findings and calculations as backup to provide in the event of an audit.
• Contractors or employees? Make sure consultants and other suppliers are not employees in disguise. The IRS looks at how much control you have over the work being done – the more control you exert the higher likelihood you may have an employee versus a contractor. Penalties can be very steep if the IRS decides your consultant is really your employee. If in doubt, ask for a review.
• Expenses for meals and entertainment. The IRS is now disallowing any entertainment deductions, even if there is business conducted before or after the event. That means business meal documentation is now more important than ever and should include receipts, who attended the meal, and the business purpose of the meal. Bringing food in for business lunches rather than going out is a safe way to show business intent. If you have an event with both entertainment and food included, get two receipts – one for the entertainment and one for the food.
• File your Forms W-2 and Forms 1099. Don't forget to file all required 1099s and W-2s. Most of them are due on or before Jan. 31. The IRS is penalty crazy in this area with up to $270 per missing or incorrect form.
Knowing what the IRS is looking for helps you prepare should it turn its focus to your business.
A question for Self-employed Freelancers, Writers, Photographers and consultants: Have you taken all your legitimate tax write-offs?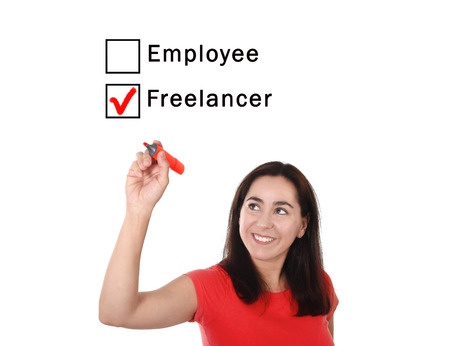 There are a growing number of self-employed freelancers, consultants, writers, photographers and even entertainers. If so, you are a self-employed entrepreneur and you are treated for tax purposes as being a business in most cases. Most of the costs of your business are tax deductible.
Many times such creative types are not the best at keeping track of their personal finances and taxes. If so, they may actually over-pay their income taxes. With this in mind we have decided to produce a handy checklist of 104 deductions for freelancers.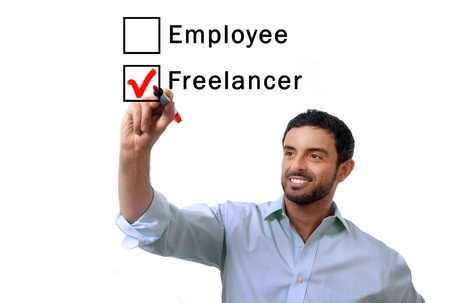 Click in the link below. This takes you to a page that links to our free list of 104 deductions. If you have any questions, please do not hesitate to call us at 516-280-8363.
The end of another year is fast approaching, and it's once again time to take steps to reduce taxes on your business returns. We know this can be a difficult process so we have put together some information below to help.
Set up a retirement plan. When you have a business, contributions to a self-employed retirement plan also reduce AGI above-the-line. Depending on the plan you choose, you can set up the paperwork before year-end and make contributions by the due date of your 2014 tax return.
For instance, say you're the sole owner of your business. Establishing a 401(k) gives you the opportunity to set aside as much as $17,500 in salary deferral (plus an extra $5,500 if you're over age 50). In addition, you can put up to 20% of your business profit into your plan.
Manage asset policies. Another tax-saving suggestion for your business is to review your asset management policies. Depreciation is probably the first thing you think of when you consider tax benefits for business assets. And you probably already know bonus depreciation expired at the end of 2013 and the Section 179 expensing deduction was reduced to $25,000 for 2014. (Be aware that Congress may reinstate the larger deductions.)
While accelerated depreciation tax rules affect your current year deduction, remember that changes to these rules have no impact on the total amount you can deduct over the life of an asset. In addition, you still have tax planning opportunities.
One such opportunity is to take advantage of the new repair and capitalization regulations. These rules, which generally take effect this year, provide safe-harbor thresholds for writing off the cost of certain business supplies, repairs, and maintenance. What you need to do before year-end: Create and implement a written policy to comply with the rules.
Another potential tax saver involving business assets: Examine the tax benefits of leasing business equipment instead of buying. Depending on the type of lease, you may be able to deduct payments in full as you make them. What's the downside? Generally you'll forfeit depreciation deductions. Run an analysis to determine which option will work best for you.
Consider shifting income. A planning strategy to help reduce taxes on your business returns is shifting income among family members. For your business, the strategy could mean hiring family members and paying a reasonable – and deductible – salary for work actually performed. You may be able to provide tax-deductible fringe benefits as well as save on payroll tax expense.
Filed Under Blog, Blogroll, Uncategorized · Tagged: Accountant, accounting, Jack Craven, john craven, John F Craven CPA LLC, Media CPA, midyear, midyear tax planning, summertime, tax, tax planning
Midyear planning is critical to individuals, as well as businesses. There's enough of the year behind you to establish a track record and enough time ahead to make changes that matter.
Summer: the season for sun, sandals, and tax planning. Kick back in your lounge chair and review the following suggestions for easing your 2014 federal income tax bill.
1. Bump up pre-tax retirement plan contributions.
Elective contributions – the ones you ask your employer to withhold from your paycheck – reduce current-year taxable income.
Compare the amount you're presently depositing in your account to the maximum allowed, and make adjustments now to spread the impact over the rest of the year.

​The maximum 401(k) contribution for 2014 is $17,500.
If you're 50 or older this year, add an additional $5,500.
​2. Open an education savings account.
There is not a federal tax deduction for contributions to a 529 education plan. However, if you are currently setting aside money to pay for your child's college espenses in a taxable account, you could open a 529 plan instead.
Earnings on plan assets grow tax-deferred and can be tax-free when withdrawals are used for qualified education expenses.
3. Reset basis with capital loss carryfowards.
Would you benefit from selling an appreciated stock and using your loss carryforward to shelter the income?
Planning point: Reacquiring the stock immediately after selling at a gain doesn't incur the wash sale rules. At the same time, you get an increased basis to offset future gains.
4. Hold off on retirement plan withdrawals.
In the early years of retirement, withdraw funds from taxable accounts in the most tax-efficient manner possible.
For example, you could sell long-term stocks with a high basis first. The current tax saving is complemented by a longer-term benefit: continued tax-deferred growth in your retirement accounts
5. Plan for required minimum distributions.
What do you intend to do with the funds you're required to take from retirement accounts once you reach age 70½?

Tax-efficient investing strategies can reduce the tax on the income you earn on the distributed amount.
Another suggestion: Using the funds for charitable donations can offset some of the tax from the distribution.​
6. Shift Income.
Broaden your tax-planning focus to include family members.

​For instance, say your parents or children are in a lower tax bracket than you are. Employing them in your sole proprietorship can provide net tax savings.
7. Gifting offers similar benefits.
You no longer pay tax on the income from the gifted asset while the income tax paid by the recipient may be minimal or deferred. (Be aware of the kiddie tax.)

For 2014, gifts under $14,000 qualify for the annual gift tax exclusion.
8. Track passive activity losses.
Make sure you're on track to meet the active or material participation rules for your real estate rentals and other passive activities.
The requirements vary, but generally you must be involved in the activity in a material way, and you must have evidence proving your involvement, such as a logbook.
9. Know the alimony rules.
If you are already paying alimony or finalizing a divorce that will result in alimony, be sure you're following the rules so you can claim a deduction.
Among other requirements, payments must be made to a former spouse in cash under a divorce or separation decree, and must cease upon the recipient's death.
10. Preserve Deductions.
You've heard it before: Recordkeeping is essential.

​Examples of tax breaks that may be disallowed if you cannot provide proof include: charitable contributions, gambling losses, vehicle costs, and travel and entertainment expenses.

​If you neglected to start tracking these expenses at the beginning of the year, get going now.
11. Check dependent status.
Keep your college student qualified as your dependent by monitoring the "support" test.

The rule: Generally, your child cannot provide over one-half of his or her own support during the year.
Other relatives may qualify as your dependents, including parents in nursing homes.
12. Check payments.
Update your withholding or estimated tax payments in light of life changes such as marriage, divorce, or starting a new business.

Overpaying your 2014 tax reduces your available cash flow.
Underpaying your 2014 tax can lead to penalties and interest.
​13. Review health insurance subsidies.
Review your eligibility for the advance premium tax credit

Premium tax credit – a refundable credit that reduces the premium you pay for a health policy purchased on a government exchange.
If you elected to have the credit applied to your premium and your 2014 income is higher than you expect, you may have to pay back all or part of the credit.
Now is the time to get started on your 2014 tax planning!
Take advantage of the unique opportunity that the beginning of the year brings for your tax planning! By looking back on the still-fresh prior events, you can look forward to determine what you can replicate or improve.
Individualize your plan
Your individual situation will dictate the tax-saving moves you should consider as you look back on 2013 and ahead to 2014. Please call us at 212-605-0276 for a review of the options that fit your circumstances. We're ready to help you minimize your tax bill for 2013 and get a head start on smart tax planning for 2014.
Start with retirement plans
A good place to apply this tax strategy of looking back and looking forward is with your retirement plan contributions. An example of this is by making an after-year-end planning move by making a calendar-year 2013 contribution to your IRA until April 15, 2014. Any deductible contributions will reduce your 2013 tax bill.
Now let's look ahead with this strategy by beginning to think about 2014 IRA contributions. By starting early you are able to set money aside for current contributions and to decide what mix of contributions offers the best tax advantages. The most that you can contribute to your IRA for 2013 and 2014 is $5,500 ($6,500 when you're over age 50).
If you are a business owner, you can benefit from retirement plan tax savings too! It is not too late to set up a Simplified Employee Pension (SEP) plan for last year. Business can make contributions for 2013 until the due date of your tax return, so you could have until October 15 of this year to save money on last year's return. The maximum contribution to a SEP for 2013 is $51,000 ($52,000 for 2014).
Retirement plans play a large role in tax-saving strategies because contributions reduce your adjusted gross income (AGI). For 2014, AGI, or a modified version of AGI, will affect your eligibility for various tax and nontax benefits. You will want to manage your income to keep it within the range that's most advantageous to you.
Manage your income
How do you manage your income? One way is by making sure that you can take deductions that reduce your gross income. An example is, if you started a business and you are expecting it will take time to show profits, understanding the hobby loss rules can save money, these rules affect the amount you can deduct.
You can claim losses in full and apply the excess against other income on your personal tax return, reducing your AGI as a self-employed business owner. When your activity is a hobby, for tax purposes you must claim the income but your deductions are limited.
To retain the tax advantages of business treatment, establish your profit-making intentions early. Set up a business plan, a bank account, and a recordkeeping system. For an additional tax deduction this year, set up your home office.
Net operating losses from an established business also present AGI planning opportunities. If your business expenses exceeded your business income in 2013, you have until you file your 2013 federal income tax return to decide whether to apply the loss to a prior year or carry it forward into 2014.
By carrying the loss back you can generate a refund, boosting current year cash flow. However, depending on the type of business, your expected 2014 income, and your tax bracket, it may make more sense to use the loss to offset your 2014 income.
Document your expenses
An additional way to preserve business tax deductions is to have a strategy for obtaining written documentation supporting your expenses. Anautomobile mileage log is a typical case in point. The rules for substantiating vehicle expenses require you to keep a record, generally one made at or near the time you incur the expense or use the vehicle for business purposes.
Other documentation to put in place now includes a written policy for taking advantage of new "repair regulations." These rules let you currently deduct certain purchases of assets that might otherwise have to be capitalized.
One more reason to start managing your 2014 AGI early in the year is thenet investment income tax. This 3.8% surtax generally applies when you have investment income, including, capital gains, interest, and dividends, and your AGI exceeds $200,000 ($250,000 when you're married filing jointly).
Income from passive activities, such as businesses in which you own shares but do not "materially participate," is also subject to the tax. Since material participation is typically measured on the basis of the time you spend working in the business during the year, a smart beginning-of-the-year tax strategy is to create a schedule for increasing your hours.
If you own more than one business and there's simply not enough time to materially participate in all of them no matter how early you start, you may be able to "group" the different activities. Grouping lets you combine your hours to meet the material participation rules. If you grouped activities in a prior year, special circumstances may give you the opportunity to make changes in 2014.
Consider taxes in setting your 2014 investment strategy
As you investigate opportunities for managing your portfolio in 2014, remember to pause and plan for the effect of tax laws. Here are some important rules to consider.
Capital gain tax rates
For 2014, the tax rate you'll pay on gains from sales of assets dependson your taxable income and how long you've owned the investment. Gains on assets owned a year or less are taxed at the same rate as your ordinary income.
The rate for qualified dividends and sales of most assets you own longer than a year can vary.
The rate is 0% when you're married filing a joint return and your income is $73,800 or less ($36,900 when you're single).
When your income is between $73,800 and $457,600 ($36,900 and $406,750 for single filers), the maximum rate is 15%.
A 20% rate applies when your taxable income is more than $457,600 ($406,750 when your filing status is single).
The 3.8% surtax applies to your income from capital gains, interest, and dividends when your adjusted gross income exceeds $250,000 ($200,000 when you're filing single).
Analyze your options
Your overall financial goals should be complemented by planning strategies for tax-efficient investing. For example, purchasing stocks and other securities that offer long-term growth potential instead of current income from dividends can help reduce the amount of income subject to the net investment income tax. However, if you need cash flow from your investments, you might choose an alternative tax-saving strategy, such as adding tax-free municipal bonds to your portfolio. A mix of the two could be preferable if you're subject to the alternative minimum tax.
Likewise, the same analysis applies to investment accounts. Let's say you own bonds or other investments that generate taxable interest income. Holding these assets in a taxable account means that you will pay federal income tax based on your ordinary tax rate. Including them in tax-advantaged accounts such as IRAs might be a better idea because you could delay the tax bill until you begin making withdrawals.
We can help you create the best plan for 2014. So, please give us a call at (212)605-0276 to discuss the tax consequences of your investment decisions.
IRS CIRCULAR 230 DISCLOSURE: To ensure compliance with Treasury Department regulations, we inform you that any U.S. federal tax advice contained is not intended or written to be used, and cannot be used for the purpose of (i) avoiding penalties that may be imposed under the U.S. Internal Revenue Code or (ii) promoting, marketing or recommending to another party any transaction or matter addressed herein